Message from the President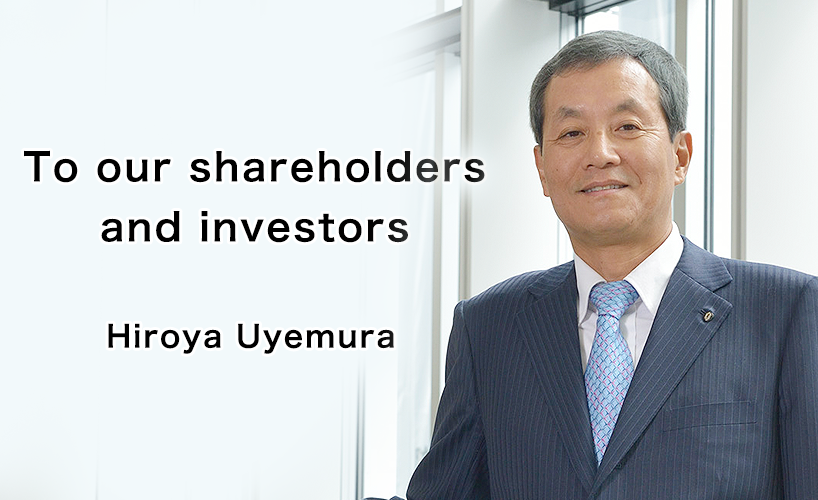 Thank you for your continued support of Uyemura.
I would now like to make a few comments about our operating environment before reporting on Uyemura's results for the 93rd fiscal term (April 1, 2020 – March 31, 2021).
Regarding consolidated earnings for the current fiscal year, the surface finishing machinery business enjoyed continued strong capital investment in the electronics and automobile components from manufacturers home and abroad. In the surface finishing materials business, car electronics were affected because of a decline in the number of vehicles manufactured due to a supply shortage of semiconductors while chemicals for electronic components used for 5G base stations were strong. As a result, consolidated earnings exceeded the previous-year results.
The outlook for the Japanese economy is uncertain. Although economic activities have resumed in foreign countries, there are concerns over possible continuation of restrictions on economic activities due to a prolonged state of emergency caused by slow progress in vaccinations and other measures by the Japanese government and the continuing U. S.-China friction over security issues.
In the electronic devices market, which is the primary market for products of the Uyemura Group, telework demand, which was one of the factors of higher earnings in the previous fiscal year, has run its course. However, the forecast for an increase in demand for electronic components remains unchanged because of the spread of the 5G system (5th generation mobile communication system) and the increase in the number of in-vehicle components such as the advanced driver assistance systems (ADAS) in the car electronics field. In addition, production and capital investment are expected to increase due to the recent semiconductor shortage, so we will establish a system that can respond to customer requests without delay.
Keeping up with the constant technological advances in the electronic devices market requires the constant creation of new technologies and well-timed provision of products that customers need. The Uyemura Group is determined to remain at the forefront of this progress. We will continue to use our sales and R&D resources in order to continue creating and supplying value-added products with technologies and other expertise that no competitor can match.
To achieve our goal of consistent growth in the 21st century, we are fully utilizing the collective strengths of our group in order to take actions with speed and flexibility as the globalization of our markets continues. Becoming more competitive by emphasizing innovation at the factory level is another priority.
We ask for your continued support. Thank you.
May 2021